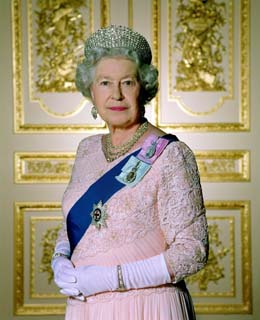 Ireland is poised to apologise to HM Queen Elizabeth II for the unholy catastrophe of 91 years of independence. At a state dinner to be hosted by An Uachtarán at Áras an Uachtaráin, An Taoiseach Enda Kenny TD is expected to symbolically offer the wholesale return of the 26 counties of the Republic to the British head of state for 'safekeeping'.
An Taoiseach will say:
"Breaking away from the British was the right thing to do and presented Ireland with an astonishing opportunity. An opportunity to be the light of the world, to invent a postcolonial epoch. Instead, we produced Dana, Bosco and the Magdalene Laundries, before building twice as many houses as we needed and electing Charlie fucking Haughey Taoiseach. Your Majesty, please, heal us"
It is expected that at this point in procedings, Her Majesty will tactfully change the subject and express her delight at the flower arrangements.
Among individual issues to be apologised for, An Roinn an Taoisigh has provided an inexhaustive list:
Apology for not allowing UK use of Irish deep water ports during World War II
Apology for failure to provide employment to Irish Citizens during the 40s and 50s
Apology for the mistreatment of Protestant and other minorities since partition
Apology for Charles J Haughey
Apology to unmarried women in State institutions
Apology for the dominant position of the Catholic Church
Apology for prohibition of contraception
Apology for the Wolfetones
Apology for the systematic misuse of European funds
Apology for constant moaning about the British for the past 800 years
Unreserved apology for U2